How To Make A Self-Catering Holiday More Luxurious
Self Catering Luxury Lodges in the Lake District. When it comes to luxury holidays, self-catering can sometimes be overlooked. But with a few extra touches, your self-catering holiday can easily become the perfect way to indulge in a little bit of luxury. When Staying in our luxury lodges, there are plenty of ways to make your self-catering holiday more luxurious. In this blog post, we'll be exploring some simple tips to help you make your self-catering holiday even more special.
Location Is Key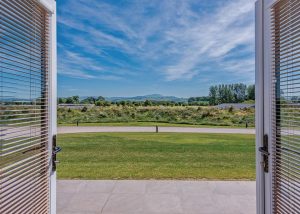 When it comes down to location and where do I choose? When North Lakes Lodges is nestled in a country estate overlooking the nearby mountains. All the lodges at North Lakes have been designed to give the best view.
North Lakes Lodges is located in Aspatria which rests on the north side of the Ellen Valley. This is just a short trip to the heart of the lake district. This is the perfect ideal location to go and explore what Cumbria has to offer but then return back to perfect luxury, seclusion, and tranquility.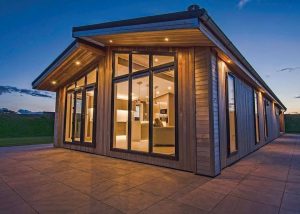 Find The Perfect Lodge For You
Finding the perfect lodge for a self-catering holiday can be a challenge, but with North Lakes Lodges you'll find the perfect place to stay. All our lodges are well-equipped, and luxurious and come with a hot tub. For an even more luxurious experience, some of our lodges also offer private saunas.
We understand how important it is to have the right atmosphere for your holiday. That's why we make sure all of our lodges are tastefully furnished and decorated with natural materials, providing the perfect blend of comfort and luxury. Our spacious lodges have all the amenities you'll need during your stay, including fully equipped kitchens, comfortable bedrooms, and large living rooms.
At North Lakes Lodges, we are dedicated to making your self-catering holiday as luxurious as possible. We also offer a range of special packages to help you make the most out of your stay. From romantic getaways to family trips, we have something to suit everyone's needs. With our combination of luxury accommodations, stunning scenery, and great customer service, you can guarantee you will have an unforgettable holiday experience.
Pack Light But Include All The Essentials
When it comes to packing light but ensuring you have all the essentials for a luxurious self-catering holiday, Home Farm Butchers at our park has got you covered. With a fully equipped kitchen included in every lodge, you don't have to worry about packing small items such as cooking utensils, crockery, and cutlery. All you need to do is pack your clothes and you're ready to go.
Our Home Farm Butchers offers a wide selection of delicious food including ready meals and fresh, locally sourced produce. If you don't feel like venturing out of your lodge to pick up supplies, we also offer an in-lodge delivery service so you can enjoy your luxurious self-catering holiday without having to leave your accommodation.
With everything taken care of, you can sit back, relax and enjoy your luxurious break. Whether you are looking for a romantic getaway or a family holiday, our self-catering lodges provide everything you need for a luxurious stay.
Consider Adding Some Extras To The Holiday
We are always looking to make every holiday special at North Lakes Lodges. With some amazing add-on packages from Champaign to balloons, we are here to help. If you proposing or celebrating we can make that special touch for you for your arrival.
Make Sure You Have Enough Time To Enjoy Yourself At Park
With our park located in the lake district, don't forget to enjoy yourself in our park. With fresh food to try. 9 hole golf course, a fishing lake, and of course lodge therapies we have something for everyone.
If you don't feel like heading out, you can sit back and relax at the private and secluded lodges. Each lodge is equipped with smart TVs and Sonos surround sound systems you can just sit back and forget everything. Order a night takeaway and put the fire on, you'll have the perfect night to relax.